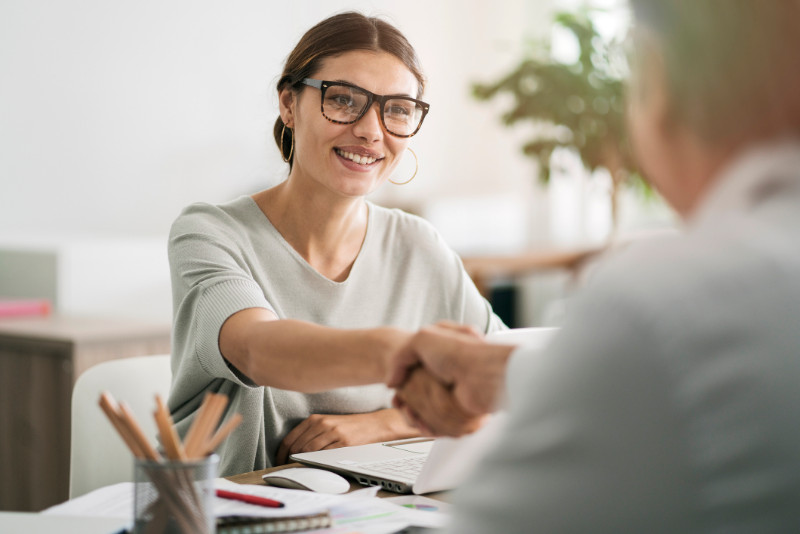 A Realtor is more than just a sales professional in real estate. They're expected to have in-depth knowledge of a specific market and superb sales skills. At their core, however, these professionals are essential partners in ensuring a smooth real estate experience.   With buying or selling real estate involving several moving parts that may be too overwhelming for clients to deal with by themselves, the agent steps in to provide support and guidance. As a result, the transaction is hassle-free and devoid of missteps.   Whether you need a sharp market analyst, a sharp-witted negotiator, a home stager with good design taste, or a seasoned marketer, a good agent can expertly take on these roles with competence and finesse.  In this article, we'll dig deeper into the various aspects of a Realtor or agent that make them valuable role players in the real estate transaction, especially if you're eyeing
Los Gatos, CA
and
its surrounding communities
. 
---
BLOG PREVIEW:
---
1. Better use of your time 
Buying or selling real estate is a full-time job. Should you decide to do this on your own, you'll have to deal with a range of tasks from home prospecting and marketing to examining reports and contracts. All these, you'll have to add to your existing responsibilities of handling a full-time job and giving quality time to your family. In keeping up with all these activities, you run the risk of missing opportunities for a good deal. This is a common reason many clients give for hiring a Realtor. This industry professional can invest time and their expertise to make sure you get the best deal possible without too much involvement on your part.  You'll still be in the driver's seat since you'll have the last say in decision-making. The only difference is that you won't need to stress about not having enough time on your hands. 
2. Access to in-depth market knowledge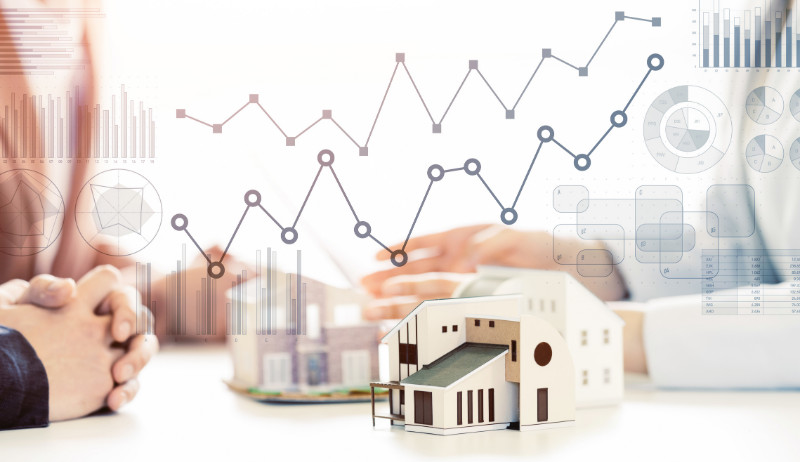 Each Realtor — whether it's in Los Gatos, San Francisco, or elsewhere — possesses detailed information on a specific real estate market. This body of knowledge and insight will form the foundation of your real estate strategy. For instance, updated home listings and recent sales data help sellers to set realistic prices for their homes. A Realtor will use any relevant real estate information to create a comparative market analysis, thus, helping you to avoid overpricing or underpricing your property.  Additionally, market trends allow buyers to determine whether or not it's a good time to purchase. A Realtor will also employ tried and proven methods to succeed in challenging market conditions. Rest assured that they will find innovative ways to overcome whatever obstacle you may face. 
3. You can tap into a Realtor's vast network
A key part of what makes Realtors highly valuable in the real estate journey is their connections.  You'll need to tap other experts as you move through the real estate process. And the best way to get in touch with them is through an introduction facilitated by your agent.   Realtors have easy access to industry professionals, such as home stagers, photographers and videographers, general contractors, insurance providers, real estate attorneys, home inspectors, and other individuals or groups. For sellers in particular, aside from using the Multiple Listing Service, your agent's connections with other brokerages can give you a wider market reach. 
4. Be aware of special real estate practices
If you're exploring Los Gatos or other markets in California, a local Realtor will be especially helpful. They'll be familiar with special real estate practices within the state that newcomers may not be aware of. Below are some examples: 
Dual agency is permitted. A single agent can represent the interests of both buyer and seller in a single transaction if both parties provide their written consent. As such, this agent cannot divulge confidential information to either client.  

Detailed home disclosures are standard. Sellers are required to provide extensive written disclosures on their properties. Those who are relatively new to California real estate may be surprised to find exceptionally lengthy documentation on a variety of areas, ranging from prominent features and material defects to natural hazards and pest problems. 

Getting a real estate attorney is optional. While this is accepted practice, many buyers and sellers still prefer to hire one. An attorney is especially useful when it comes to reviewing purchase agreements.  

Buyers and sellers don't have to physically meet. That said, their respective brokers and/or agents are the ones left to go over the details of the transaction on their behalf from start to finish.

Additional tax assessments may apply. Some communities in California are designated as Mello-Roos Community Facilities Districts (CFD). These areas are subjected to additional tax to fund parks, schools, sanitation systems, and other local projects. 
5. A Realtor's trained eye can detect underlying issues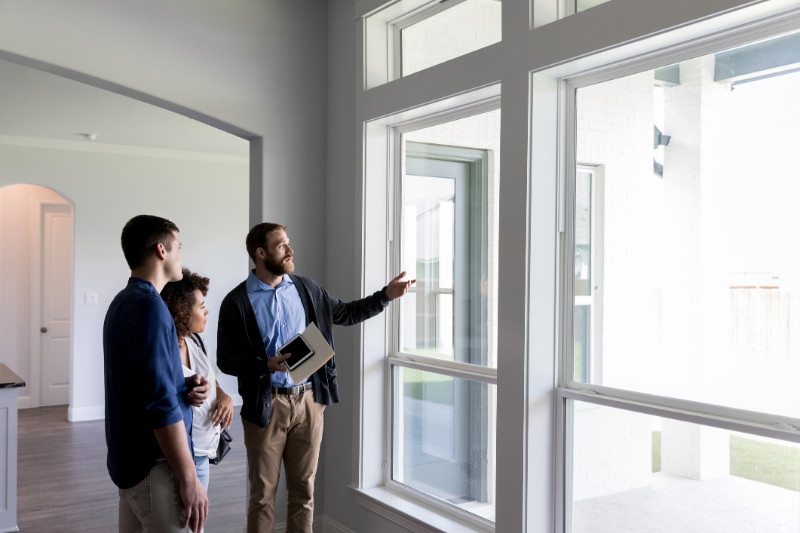 The most seasoned Realtors have examined thousands of properties throughout the course of their career. Years of training and practical experience have sharpened their senses to detect potential issues, even those hiding from plain sight. These range from plumbing and electrical wiring problems to inconsistent heating and flooding risks.  Given their heightened senses, an agent's expertise will be needed as early as the time you start house hunting and attend home showings.  In addition, your agent can also guide you in reviewing important documents pertaining to the transaction. You'll have an easier time making sure that all of the purchase terms and conditions align with your preferences. 
6. A Realtor helps you stay cool under pressure
Real estate transactions, owing in part to their high financial value, can elicit strong emotional reactions. While this is perfectly normal, letting emotions flare up, especially during the negotiation process may lead to talks falling apart and deals lost. Having a Realtor by your side helps you to stay calm and collected even in the most intense negotiations. Though they have a fiduciary duty to fulfill your real estate interests, agents tend to look more at the business aspects of negotiations, not the emotional aspects. This allows them to see things more clearly, keep to the facts, and advise you accordingly. 
7. For sellers: Higher profit on the home sale
Some sellers opt to go through a home sale without hiring a Realtor (commonly referred to as "for sale by owner" or FSBO). This approach may be useful if you already have someone fairly familiar to you as a buyer. However, you're more likely to leave money on the table with that strategy.  According to a National Association of Realtors (NAR) report,
FSBO homes sell for almost $25,000 less
when compared with homes sold by a Realtor. If you're looking to maximize return on investment, then work with an agent when selling your home.
8. Keep sensitive financial information private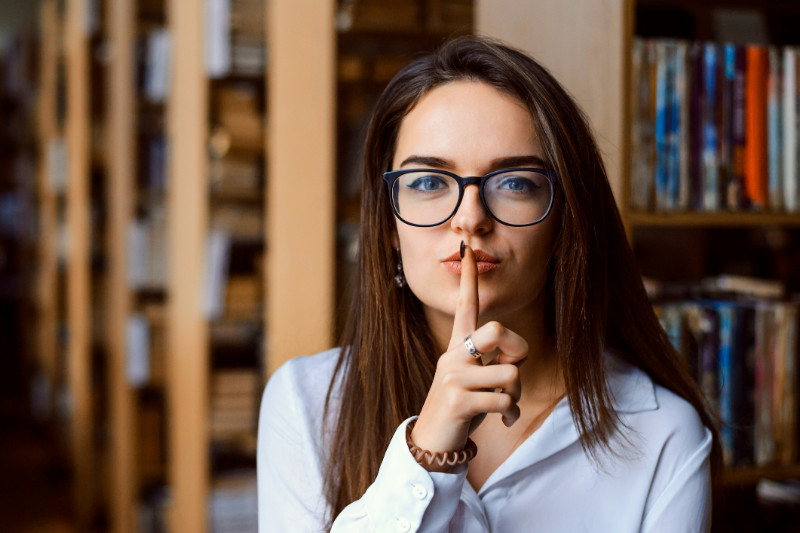 Negotiating a real estate deal naturally entails surrendering some private financial information. Assuming all parties act in good faith from the outset until the shaking of hands at the closing table, you have nothing to worry about.  But in the real world, an FSBO seller is under no legal obligation to maintain financial confidentiality. The risk of them divulging any private information you shared intentionally or by accident is high.  Working with a Realtor allows you to avoid any breach of private information. Your agent will be in the best position to determine if the request for certain financial details is reasonable or otherwise.  A Realtor will also advise you on the best course of action against sellers who fail to maintain confidentiality. Additionally, if a seller's agent misled you or outright lied about a listing, your agent can help you file a report to the local Realtor association and submit a formal complaint to NAR.  
Tips on finding the right Realtor 
Now that you have a better idea of the importance of working with a Realtor, you need to make sure you hire the right one. Some of the tips below may or may not apply, depending on how well you know a prospective Realtor's background and experience. 
Tip #1: Ask for their license
Don't hesitate to ask an agent for their real estate license. A true professional will never hesitate to show this to you. Some individuals claiming to be agents may appear to possess the required knowledge and skill set. However, if something goes wrong in the transaction, they could leave you high and dry as they are not duty-bound to abide by real estate agents' strict code of ethics.  Additionally, if an agent claims to be a Realtor, it's not enough that they are registered in their respective local associations. They must also be affiliated with the
National Association of RealtorsⓇ
. 
Tip #2: Get referrals 
The easiest way to find an agent to work with is by asking friends and family who had previous experience completing a real estate transaction with one. If the experience was positive, then they'll most likely refer their agent to you.  Many clients find a suitable Realtor through referrals. According to NAR's 2021 generational trends report,
nine among ten buyers
would work with an agent again or recommend them to others. 
Tip #3: Check references and online reviews
Don't just take a friend or family member's word without due diligence. Ask a potential agent for their references. The best real estate agents will always be ready to provide a list of persons (colleagues, recurring clients, etc.) who can attest to their skills and experience.   Go through online reviews, as well. These days, the vast majority of agents have an online presence through a variety of real estate platforms (Zillow, Realtor.com, Redfin). Be wary of agents whose references or reviews are scarce and insufficient. 
Tip #4: Learn how many clients they take on yearly
Based on recent statistics from NAR, the average agent closes an average of 10 homes annually. A potential real estate agent who is hitting well below this number may not be the sharpest professional to hire. Agents who have two years (or less) of experience don't usually come close to that average.   Meanwhile, a seasoned agent who has a steady stream of successful transactions can be trusted enough to handle the rigors of real estate transactions for not just one but several clients simultaneously. Moreover, they have the expertise and experience gained over time to share.
Tip #5: Check their client bandwidth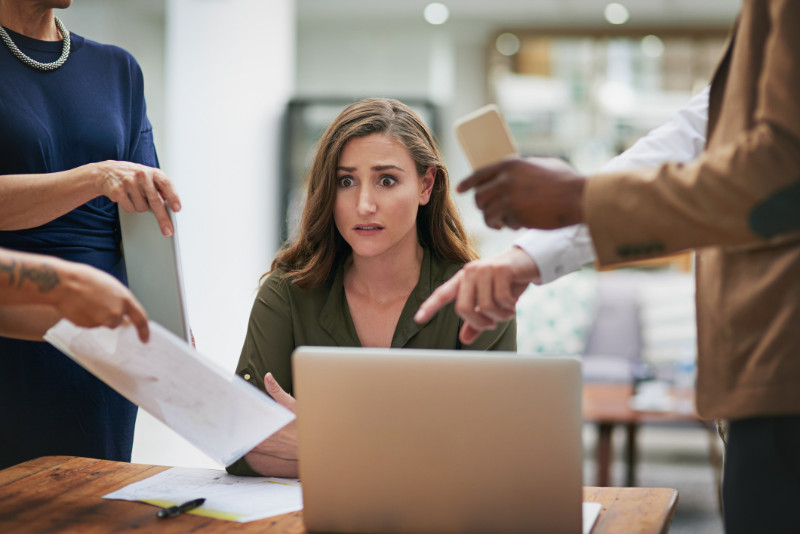 While it matters to have an agent who takes on a good amount of clients yearly, hiring one with too many clients on their plate may not work in your favor.  Consider the risk of the agent spreading themselves too thin. They may not be able to dedicate enough time to consult with you regarding one of the biggest financial transactions you'll make. As a result, you won't be getting your money's worth.  Although there's no ideal number of clients, industry practice dictates that nine to ten clients at any point are fairly manageable. Anything more than that may be too much. There are some exceptions to this general rule, however, such as top-producing agents and those working with a team. 
Tip #6: Test their local knowledge 
If you're looking for experienced Realtors in Los Gatos or elsewhere in California, you can expect them to be knowledgeable about the distinct real estate requirements and the basic profile of the state and community they are working in.  Try to test their local neighborhood knowledge. Ask them for their best suggestions based on your home-buying criteria. A good Realtor will be able to make recommendations that align well with your priorities. 
Tip #7: Ask if they have experience in a particular budget range
Many agents have their respective specializations and the one who's best to work with is one who has had success in your specific budget range. Depending on the price tag and other features, agents will employ a different strategy for each property. Some agents specialize in multi-million dollar properties while others may be more successful in dealing with traditional single-family homes. Find out where a potential Realtor's capabilities lie to ensure a successful real estate transaction.
Tip #8: Ask about average days on the market
For many home sellers, closing a deal fast is top priority. And if you want to sell quickly, it's usually best to work with an agent whose listings don't linger too long in the market.  For reference, the typical home spent
an average of 38 days
on the market in March 2022, according to a monthly market report by Realtor.com.  But if you're not in too much of a hurry to sell, don't automatically disqualify an agent whose listings spend more than a month in the market. See if the advantages of hiring them can outweigh that single disadvantage.  
Tip #9: Know their list price-to-sales price ratio 
The list price-to-sales price ratio shows you if a property was sold either higher or lower than the final list price. A buyer and seller will apply this concept differently.  For instance, a seller is usually more inclined to work with seller's agents who have a ratio of 100% or more. These are agents who have a track record of selling equal to or more than the list price. Meanwhile, a buyer may prefer working with agents who have a list price-to-sales price ratio below 100%. These agents are typically adept at negotiating a lower price, saving buyers a considerable amount of cash in the process. 
Work with seasoned Realtor, Stephanie Martin
If you're searching for a trustworthy and highly resourceful Realtor, look no further than
Stephanie Martin
. She has 17+ years of experience in assisting buyers and sellers in California. Since starting her real estate career in 2005, Stephanie has consistently enjoyed the status of being a top-producing agent. She has also established key connections with some of the biggest brands in real estate.  Stephanie's milieu includes several communities in Santa Clara County like Cambria, San Jose, and Los Gatos. She is your go-to Realtor if you're in the market for a new home in any of these communities. As a Compass agent, Stephanie offers you the following: 
Compass Private Exclusives – By listing your home as a private exclusive, you can screen for the best buyers while still ensuring sufficient listing exposure. 

Compass Concierge – You can access an array of home improvement services without spending out of pocket. 

Compass Bridge Loans – You can qualify for a short-term loan that helps you secure a new home before selling your current one.
For a smooth and trouble-free experience in buying or selling a home, it always pays to work with a top-producing local Realtor. So,
get in touch with Stephanie Martin today by phone (408.828.6880) or by email (stephanie(dotted)martin(at)compass(dotted)com).