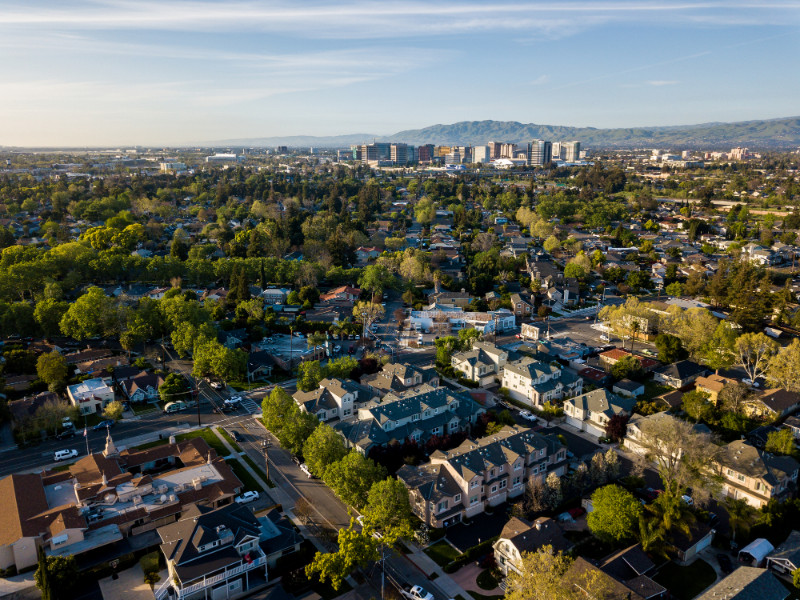 Cambrian Park is a family-friendly district known for its high-quality schools, gorgeous residential neighborhoods, and proximity to major tech companies and startups in Silicon Valley. Located in the west side suburban area of San Jose, California, it is bordered by other highly sought-after real estate markets such as
Willow Glen
,
Los Gatos
,
Campbell
, and Almaden. Purchasing Cambrian Park real estate is a wise investment, particularly because of its great appreciation rates, exciting new development plans, and enviable location at the heart of one of the biggest technology and innovation hubs in the country. Whether you're a first-time homebuyer or a long-time resident and property investor, there's a variety of residential properties to choose from in this San Jose community. But before you start your home buying or selling journey, here's everything you need to know about the Cambrian Park real estate market in 2022:
---
Table of Contents:
---
Cambrian Park real estate market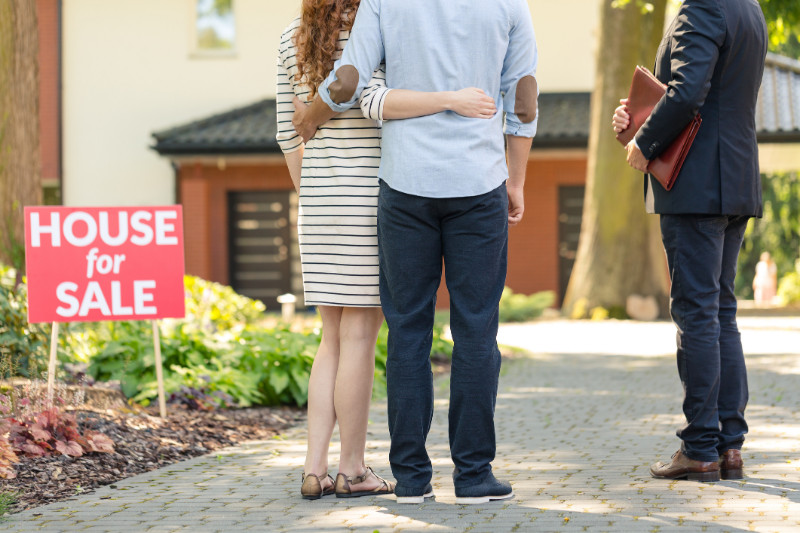 Any savvy investor would know that the first step to any big financial purchase is to do your research. In real estate, you should take note of aspects such as current property values, appreciation rates, typical property types and home amenities, and dominant market trends that can work in or against your favor. For your convenience, here's a detailed overview of the Cambrian Park real estate market in 2022:
Property types and market values
Between 2021 to 2022 alone, Cambrian Park home values
rose by 30.6%
. In the past decade, typical home values increased from
$755,000 to $2,230,000
, resulting in a stunning 195% total appreciation rate. As of June 2022, homes in Cambrian Park can fall anywhere between
$899,000 to $3,200,000
, depending on factors such as location, property size, amenities, and other features. In this San Jose residential community, you can expect property types such as:
Single-family homes. As a suburban neighborhood, Cambrian Park real estate consists mostly of medium to large single-family homes. You can expect these homes to have 3 or more bedrooms, with spacious backyards, a private driveway, a deck or patio area, and a separate office space or game room.

Townhomes. In Cambrian Park, townhome living is a great option for homeowners who want to enjoy the benefits of owning a home without the necessary upkeep or maintenance. For a monthly homeowners' association (HOA) fee, utility services such as pest control, HVAC inspections, and garbage disposal are also done for you.
Understanding a seller's market
According to
Redfin
, 15.2% of Cambrian Park homes were sold over list price, and go pending after around 7 days on the market (as of May 2022). Most homes also receive multiple offers, some of which come with waived contingencies. Because of this, Cambrian Park received a Redfin Compete Score of 95, making it one of the most competitive local housing markets in the region. This is what the real estate industry refers to as a "seller's market," characterized by rising home prices, quick home sales, bidding wars, and a limited number of houses available for sale. To put it simply, it means that the demand for homes in Cambrian Park exceeds its supply, which places home sellers in a more advantageous position at the negotiating table. However, this doesn't mean that you're inevitably going to have a difficult time as a buyer. It also doesn't guarantee a smooth home selling experience if you're a seller. A crucial part of any successful real estate transaction is having
an experienced and dedicated real estate team
on your side, who can help you navigate the ins and outs of deeply localized markets like Cambrian Park. To help you out, here are a few tips that can make your real estate journey easier. FOR BUYERS
Be prepared and decisive. Your potential home won't stay on the market for too long, especially if it has everything you wanted but you were too late in realizing it. When you start searching for properties, make sure that you know what you want in a home and have a mortgage pre-approval in hand. This can help you save time on deciding and preparing a competitive offer.

Know how to compromise. As its name suggests, a seller's market puts you, the buyer, at a disadvantage. It's advisable that you don't push for any specific contingencies, repairs, or closing dates outside of the standard home inspection and appraisal, since it asks the seller to do more work and can make your entire offer less desirable.

Don't give in to buyer fatigue. A big part of buying a home in a seller's market is accepting the fact that you may lose out on Cambrian Park homes that you place an offer on. Many buyers get caught up in bidding wars that cause them to spend beyond their budget, while others make offers on homes they're not really interested in, simply because it's available and has less competition. It's important to be patient and wait for a home that's truly worth the investment.
FOR SELLERS If you are a Cambrian Park home seller, here are some tips that can help you maximize the advantages you have in this market:
Prepare your home. A little preparation goes a long way in getting the best market value for your home. Make sure to clean and organize your home before marketing and showing it to potential buyers. You can also make cosmetic repairs and improvements such as fixing leaky faucets, a fresh coat of paint, and simple landscaping.

List at the right price. Although there's a high chance that your home will sell for more than its asking price, it's wise to price your home at or slightly below fair market value. Not only will this attract better offers, but it can also encourage a bidding war that can push your home's selling price above your original asking price.

Consider offers carefully. While it's tempting to accept an offer from the highest bidder, you must examine the financial strength of the buyer first. Accepting an unrealistic offer will just end up with your home going back on the market for extended periods of time. Make sure that your potential buyers have a mortgage pre-approval or any other proof that they can secure the funds they promised. Moreover, keep an eye out for stipulations that allows the potential buyer to easily back out of sales contracts, such as mortgage and home sale contingencies.
Noteworthy economic trends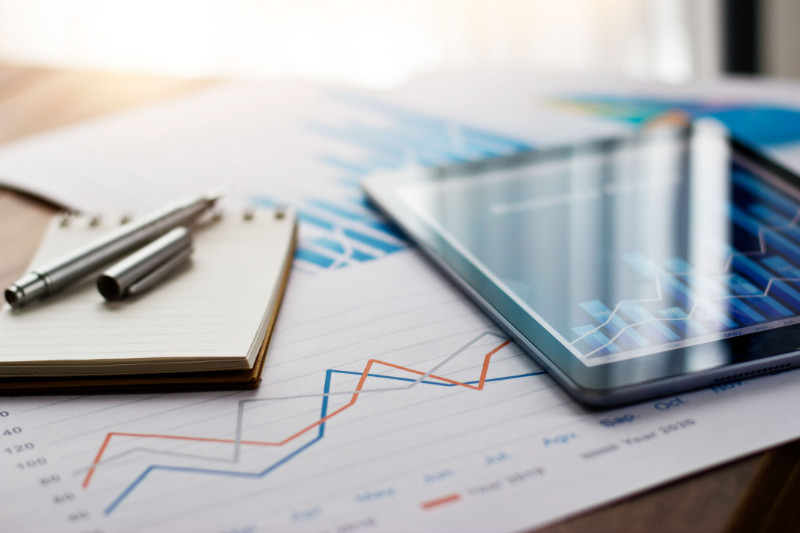 Many economic factors can influence the Cambrian Park real estate market, whether it's on a regional, national, or even global level. If you're planning to buy or sell a home in Cambrian Park, it's wise to keep an eye on the following trends:
Rising interest rates
With the
30-year fixed-rate mortgage rate hitting 5.78%
in June 2022, homebuyers should be more realistic about their financial capability. They should know how much more they'll be for higher mortgage rates, property taxes, and insurance on top of the property's down payment. For sellers, expect a cooler market with less buyer activity and bidding competition. Carefully assess all comparable real estate data with your Realtor and list your home at a price that a buyer will find attractive.
Job growth and tech market
Career and business opportunities in Silicon Valley are a major contributor to Cambrian Park's desirability. And despite the anxieties surrounding inflation and the exodus of companies out of state, Silicon Valley's economy remains resilient in the face of declining economic activity in other California cities. According to
Santa Clara County Assessor Larry Stone
, Silicon Valley's unemployment rate fell from 6.6% to 2.9% at the end of 2021, with the region's residential, industrial, and warehouse markets seeing high demand. In the past year, luxury home sales jumped by 43% due to the influx of tech professionals, while venture capital for office buildings hit a record $80 billion. Stone also clarified that the "Great California Exodus," is exaggerated and misleading. Four major companies moved their headquarters to other states, but most of their employees did not follow. Approximately 80% of all tech R&D remains in Silicon Valley, with major companies like Tesla, Apple, Google, and Facebook still purchasing office spaces and renewing leases in the area.
Migration and population growth
Major shifts in demographics of an area, particularly migration and population trends, can have a huge effect on its real estate demand and pricing. For example,
a recent correction of a report from the California Policy Lab
observed that while the Covid-19 pandemic spurred an exodus from the state during the first half of 2021, data from the last quarter of the same year show that these out-of-state exits have been slowing down, and entrances have been rising. However, take note that entrances have still not returned to their pre-pandemic levels. Q3 2021 entrance rates to San Francisco,
Santa Clara
, and San Mateo counties are still
19% to 27% lower than Q1 2020
, while their out-of-state exits
remain 15% to 34% higher
. What does this mean for the Cambrian Park real estate market? As noted earlier in this article, Cambrian Park continues to be a competitive seller's market almost halfway into 2022. The population decline is good news to buyers, since it can cool the market by opening more homes for sale and reducing competition. Sellers, on the other hand, don't need to worry about lower market values for their homes, since low housing inventory continues to maintain high demand in the area.
New California real estate laws
California's housing affordability has been an issue for a long time, and it has even come to a point where it
threatened the state's economic growth and security
. In response to this, the local government has recently signed several bills into law that provide more leverage for aspiring homeowners. One of these
was Senate Bill No. 1079
, which prevents corporations from purchasing foreclosed properties in bulk. Instead, it allows tenants, families, local governments, affordable housing nonprofits, and community land trusts 45 days to purchase the property and beat the best auction bid. The bill also fines corporations as much as $2,000 per day for owning poorly maintained properties. Another bill
– Assembly Bill No. 2345
– would increase subsidies for dense, affordable housing projects. These new real estate laws in California are greatly beneficial to first-time homebuyers, since it gives them better opportunities to find a perfect home in Cambrian Park and other Silicon Valley communities.
Why invest in Cambrian Park real estate?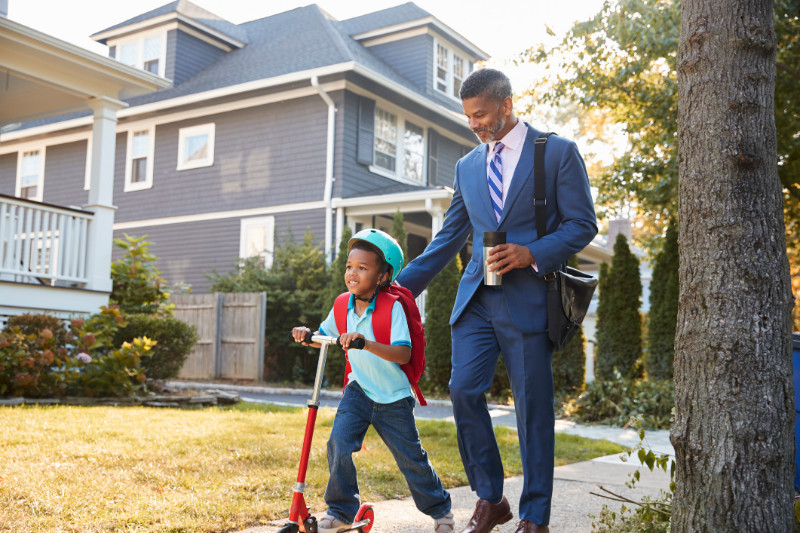 Economic trends can sway the Cambrian Park real estate market for a short period of time, but there are many reasons why the homes in this community have consistently strong market values and appreciation rates.
There are new developments and projects
The area's main shopping and recreational center – the Cambrian Park Plaza – is
primed for redevelopment in the coming years
. Easily identified by its iconic carousel sign, this single-story shopping center has a rich and storied history in the neighborhood, having served as the center of activity since the 1950s. However, after more than 70 years, Cambrian Park Plaza is now in the process of becoming a sustainable, state-of-the-art urban village that can address the needs of the area's current residents. The
plan for the new "Cambrian Village"
includes four acres of public open space, over 50,000 square feet of commercial and retail space, 305 podium apartments, a hotel with 229 rooms, a 110-bed assisted living facility with 50 independent living units, 25 three-story townhomes, and 48 single-family homes. Not only will this new development project bring a new live-work-play environment to the Cambrian Park area, but it will also revitalize local economic activity and businesses in the community.
It has a strong and stable economy
Fitch Ratings, one of the big three credit rating agencies in the United States,
gave the city of San Jose a "AA" rating
in 2022 for its "strong economy and concomitant revenue growth, adequate expenditure flexibility, moderate liability burden and consistently strong reserves relative to its revenue volatility and budget flexibility." San Jose is also the heart of Silicon Valley, home to the world's biggest high-tech engineering, computer, and microprocessor companies. According to
Forbes
, it had been one of the best places for business and careers in 2018, with a gross metro product of around $262.7 billion. The Silicon Valley region also accounts for more than 30% of all the venture capital investment in the country, becoming a strong incubator for startups and cutting-edge tech products. In June 2022, the
Silicon Valley Institute for Regional Studies released a report analyzing the area's unemployment rate
, which has dropped to 1.8%, the lowest in 30+ years. Although it is known for its technology sector, many of these jobs come from a variety of industries, ranging from Leisure and Hospitality to Arts, Entertainment, and Recreation. As a Cambrian Park resident, you gain direct access to the wealth of career and business opportunities San Jose and the rest of Silicon Valley has to offer.
It offers a great quality of life
Despite its location within the Capital of Silicon Valley, Cambrian Park offers its residents a green and tranquil place to call home. With its proximity to the foothills and abundance of tree-lined neighborhoods, it's easy to forget that you are right at the heart of a metropolitan city.
Niche.com
even ranked it as one of the top 10 best neighborhoods to live in San Jose in 2022. Cambrian Park is also known for its high-quality education. The community is served by the
Union School District
(USD), the
Cambrian School District
(CSD), the
San Jose Unified School District
(SJUSD), and the
Campbell Union High School District
(CUHSD), most of which offer IB, AP, summer learning, language learning, and special education programs. SJUSD even
offers Silicon Valley Career Technical Education (SVCTE),
which provides cutting-edge programs taught by industry professionals. High school students can enroll in courses within 12 industry sectors, where they can explore real-world studies and develop technical skills that can support them in higher education or in the workplace after graduation.
Explore the best of Cambrian Park real estate today!
In a competitive housing market like Cambrian Park, it's crucial to have a highly skilled and knowledgeable Realtor on your side. Meet
Stephanie Martin
, a sixth generation San Jose resident and a top-producing Compass agent with 17+ years of experience under her belt. Together with her son
Zachary
, the Martins are an unstoppable real estate duo that constantly go beyond their clients' expectations. With their deep connections in the community, cutting-edge marketing and negotiation strategies, and key resources in one of the biggest brands in real estate, Stephanie and Zachary can help you find your dream home or sell a property for top dollar.
To ensure a stress-free real estate experience in Cambrian Park and other communities in Santa Clara County, get in touch with Stephanie Martin today! Call her at 408.828.6880 or send her an email here. You can also
contact her here
.